Au sein de notre vignoble, notre travail est raisonné, en accord avec le respect de l'environnement.

Nous faisons tout notre possible afin d'obtenir une qualité de récolte exceptionnelle et irréprochable en vu d'élaborer de Grands Champagnes.

In the vineyard, all of our work is reasoned, in accordance with respect for the environment. We do everything we can to obtain an exceptional and irreproachable quality of harvest in order to develop Great Champagnes.
Les Travaux Manuels
La Taille/ The Pruning
Nous utilisons 2 systèmes de taille :
- le Cordon de Royat pour les cépages PINOT Noir et Meunier,
- le Chablis pour le cépage Chardonnay.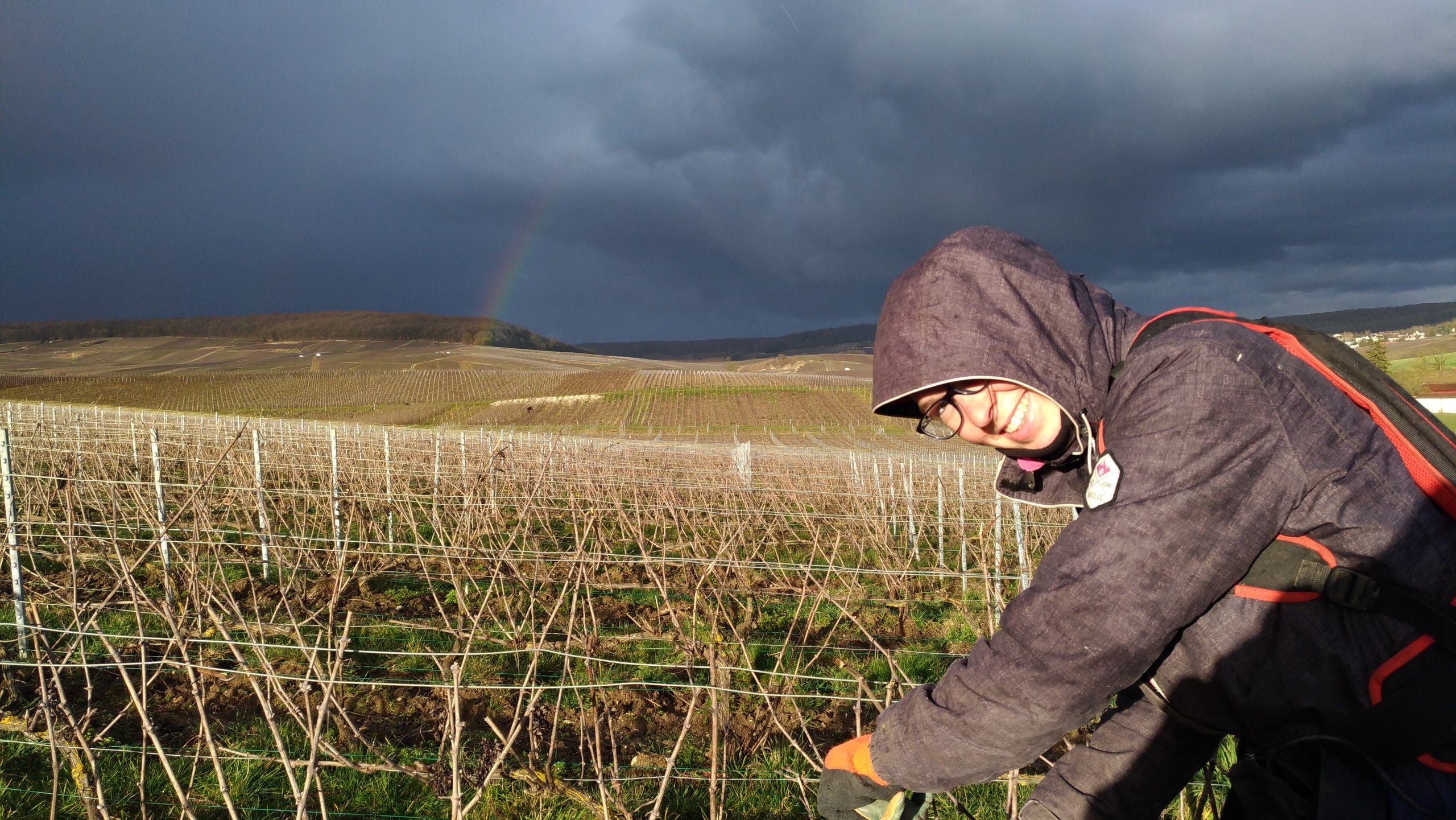 Au Printemps: le liage, l'ébourgeonnage, la plantation et le relevage
Spring: The Bonding, the disbudding, the tying-up et trellis
Durant l'Eté: Le Palissage, le Rognage et l'Ecimage
Summer: the clipping and trimming
Les Travaux Mécaniques: Durant la période végétative
Travail du Sol et Lutte Raisonnée
Mecanics works: during all the growing. The tillage and and Reasoned Struggle